Climate scientist Katharine Hayhoe famously adopts two new climate-friendly habits each year—"not because I think they're going to change the course of climate change as I know it," she told Christian Science Monitor in 2021, "but because it enables me to be consistent with my values and it gives me joy."
One new habit could be reducing meat consumption, given that animal agriculture produces a lot of greenhouse gas emissions and contributes to deforestation and biodiversity loss. Or it could be reducing food waste, which accounts for more emissions nationally than the entire airline industry. You could switch to reusable grocery bags rather than plastic or eliminate plastic packaging from bathroom products (as Hayhoe herself decided to do in 2020). Or cut your energy bill with some combination of LED lights, adding insulation via curtains or door sweeps, turning down the thermostat a few degrees in winter, or even installing a heat pump—hey, there are good tax incentives for that now!
One of the advantages of this approach is that it encourages people to make small, incremental changes rather than getting overwhelmed by guilt about the amount of emissions and consumption baked into everyday life. Bigger, systemic changes like winding down fossil fuel production are vastly more important than an individual's plastic use (although the fossil fuel industry has poured a lot of money into trying to convince people otherwise, popularizing the term "carbon footprint" to try to convince people that climate change is a matter of personal rather than corporate malfeasance). As Hayhoe frequently reminds audiences and readers, talking about climate change, joining an organization fighting climate change, and advocating for political solutions remain the most important actions an individual can take.
But the idea of adopting two climate-friendly habits is a welcome reminder that there isn't actually any inherent tension between advocating for those bigger changes and living your values. In fact, living your values while advocating for bigger society-wide changes can help ease your climate anxiety in a productive way.
There's also a way to fuse those different types of action: for example, deciding to make a small change in how you talk about climate change. I bring this up because, while the last Apocalypse Soon newsletter focused on some of the huge breakthroughs on climate in 2022, the United States is also starting 2023 in the shadow of one of politicians' big failures of 2022: not including policy to directly wind down fossil fuels in last year's historic climate package.
In the wake of that bittersweet triumph, Aaron Regunberg wrote about the need for ordinary people to start talking about just how much the fossil fuel industry has done and continues to do to keep the world hooked on planet-killing fuels—despite having known for decades that these fuels are heating the planet.
This isn't to say that pointing out the bare facts of the fossil fuel industry's deception is the best way to start a climate conversation with an avowed skeptic. But a lot of people who'd self-identify as being concerned about the climate may still be unaware of how far the industry's reach extends (into think tanks and academia, for instance—the very institutions producing the papers that politicians then base their decisions on) and how much the industry has influenced our current understanding of what reasonable climate policy looks like. Anyone, for example, who thinks that climate policy is generally a good idea, but also thinks that we need to increase domestic gas production to counter Russia, is unwittingly parroting experts funded in part by ExxonMobil, as Kate Aronoff pointed out last year.
One way to start off 2023 on the right foot, and increase public support for more direct and substantive climate policy, would be, as Aaron wrote, "naming and shaming the agencies and creative professionals that produce fossil fuel propaganda." Or reminding people in each discussion how our ideas of what's politically possible are shaped by that propaganda. Or calling out politicians who continue to accept money from this industry. "If we want to save the world," Aaron wrote, "we need to break the fossil fuel industry's stranglehold on power." That may involve turning over a new rhetorical leaf.
---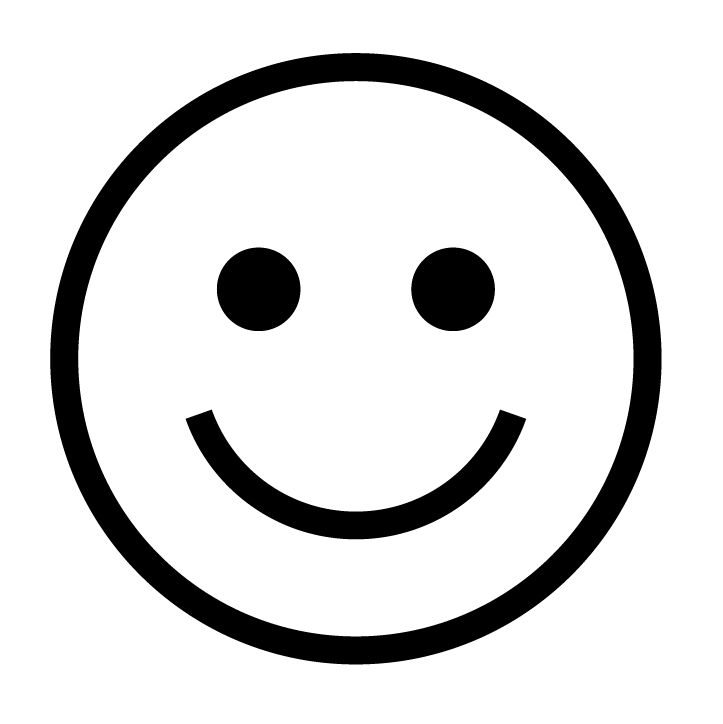 Good News
The Biden administration on Friday moved to re-expand the definition of waterways protected under the Clean Water Act to include ephemeral streams and ponds, reversing the Trump administration curtailment in 2019. The move helps limit agricultural, commercial, and industrial runoff; corporations, however, say it's unfairly expensive to expect them not to poison these waterways.
Bad News
The Biden administration is running out of time to finalize EPA rules if it wants to defend them in court. Unless it moves quickly, a lot of new environmental rules could be reversed by a new president and Congress in 2025. Read Jean Chemnick's piece on this at Climatewire.
---
Stat of the Week
That's the amount of nationwide food waste that comes from households, i.e., not restaurants, stores, or farms. Read Susan Shain's excellent story about food waste—which contributes to greenhouse gas emissions—and how central Ohio is trying to reduce it, at The New York Times.
---
Elsewhere in the Ecosystem
Accountability Is the Most Important Climate Solution
As Republicans prepare to take over the House, vital work from the House Oversight Committee's investigation of the fossil fuel industry's role funding disinformation about the climate crisis could be stymied. In addition to providing some suggestions for how to avoid that, climate journalist Amy Westervelt this week offered a stirring defense of accountability, writ large, and the need for it in plans to save the planet:
Whenever I talk about accountability a certain type of well-bred elitist tends to bristle. There's no need to blame, they say, or point fingers. Singling out villains is backwards, archaic, it smacks of eye-for-an-eye approaches to justice and it lets everyone else off the hook. This is a fundamental misunderstanding of accountability and the critical role it plays in formulating effective solutions.
Catastrophic climate change is a symptom of an intertwined web of problems. Untangling that web and the various forces that created it is not just a worthy exercise, it's absolutely critical to developing solutions that actually work. The focus on technological and policy solutions to climate has put the cart before the horse, and in doing so, created a solutions framework that is hopelessly inadequate. Americans in particular have a tendency to skip right over accountability and straight to "solutions," but failing to understand how a problem came about in the first place tends to deliver … not solutions, but new problems. And on climate, examples of that abound.

People talk about "the energy transition" as an aspirational, future phase, for example, which ignores the fact that we've just spent the past 20 years living through an energy transition, one that required major investments in infrastructure, a new distribution system, all of that. The conversion of U.S. energy sources from coal to natural gas was a massive transition, on par with the transition currently being proposed from fossil fuels to renewables. But we don't often talk about it that way, which means we miss key lessons from that transition: simply swapping in one energy source for another, focusing on only one greenhouse gas, and allowing the fossil fuel industry to drive and manage that transition were all enormous missteps.
Read Amy Westervelt's piece in her Drilled newsletter.
---
This article first appeared in Apocalypse Soon, a weekly TNR newsletter authored by deputy editor Heather Souvaine Horn. Sign up here.
Latest From Apocalypse Soon
It's been a heck of a year for climate coverage. It started, don't forget, with fears that any chance of robust climate policy passing Congress might be dead, courtesy of Senator Joe Manchin's 340th reversal. Now, as 2022 closes, climate advocates can look back on some key victories, from the passage of the Inflation Reduction Act—climate legislation with a politically conciliatory name—to America's eleventh-hour decision to support climate financing for vulnerable countries at the U.N. climate conference known as COP27.
But the IRA on its own won't be enough to meet climate targets, and some developments this year were more damaging—like the blockage of climate-conscious monetary policy, the Supreme Court's ruling against Environmental Protection Agency regulations, or the growing Republican hysteria about Wall Street firms "discriminating" against fossil fuel—and a lot remains up in the air. So how should we think about the past 12 months of whiplash? Here are some of the most prescient and insightful pieces we published on these topics, which may help make sense of the year as it closes.
The first big piece of climate news didn't seem like climate news: Russia's invasion of Ukraine. But weaning Europe off Russian gas triggered a wave of climate-relevant consequences, from a new focus on energy efficiency in Germany (good), to the U.S. frenetically green-lighting a bunch of new natural gas exports and even considering new liquid natural gas terminals (bad). New gas infrastructure, Kate Aronoff pointed out in a series of pieces on the crisis in February, won't come online fast enough to help out this winter, and natural gas leaks an astonishing quantity of methane at every phase of the production and consumption process.
The first quarter of 2022 closed with more bad news: Joe Manchin blocking the nomination of Sarah Bloom Raskin, an advocate for sensible regulations like climate stress tests and emissions disclosures, to the Federal Reserve. Kate reported on a gas conference Manchin attended immediately before announcing his opposition, noting that Manchin slipped up and referred to the assembled fossil fuel execs as "we." (The pronoun was not entirely inaccurate, given his profits from the coal sector.) Aaron Regunberg later wrote about the many ways the Fed is "neglecting its duty" on climate change.
As the spring ticked onward with Manchin still holding up climate policy, Mary Annaïse Heglar voiced the frustration of many, persuasively arguing that it was time to stop calling climate prevaricators "centrists":
Centrist is no longer the right moniker for politicians who want to "compromise" with the radical right. Centrist implies reasonable—someone willing to meet in the middle and consider many approaches to reach a goal. But at this stage, if you're in favor of new fossil fuel infrastructure when all the science says that's a death sentence, what exactly is your goal?
News that Manchin had finally compromised, allowing climate policy to pass in the form of the Inflation Reduction Act, triggered a wave of celebration in climate circles—but also disappointment, as the bill included support for fossil fuel drilling and hazy notions like climate-smart farming. Aaron Regunberg succinctly summed up the cognitive dissonance. "Though I personally cried tears of joy as I held my 18-month-old son in my arms to watch the IRA's passage—because I believe this last-minute buzzer-beater of a climate win greatly brightens the previously grim terrain on which we'll spend our lives fighting for a livable future," he wrote, "I also think the contradictions of this bitter triumph offer important insights for the work we have ahead of us." The act contained no direct policy to wind down fossil fuels—a place for activists to focus their efforts in the future.
This year brought two more big surprises on the climate change front. First came the midterms, where the so-called "red wave" failed to materialize, preserving the IRA from rollbacks that a Republican Congress might have enacted. Liza Featherstone wrote about one possible lesson from the November exit polls: Voters care more about climate change than previously thought, and Democrats might want to start capitalizing on that.
Then, at COP27, the United States reversed decades of intransigence and agreed to support a new fund for the damage poorer countries suffer from richer countries' emissions. Kate Aronoff examined how, exactly, this came to happen, and what remains unknown going forward.
Finally, no recap of 2022's mixed legacy on science and science policy would be complete without talking about Covid-19. Back in February, TNR regular Melody Schreiber pointed out the increasing radicalism of the anti-mask movement, particularly with regard to children. The politicization of masking has come back to haunt the country this fall and winter, as pediatric wards are overflowing with respiratory syncytial virus, flu, and Covid cases. "Many of the preventative measures proven effective during the Covid-19 pandemic are going broadly unused," Vox recently reported. In May, Melody reported the troubling implications of rapid Covid reinfection, which meant people recently recovered from Covid could contract it again just a few months later. All of this was ignored when President Biden declared the pandemic "over." At the time, Melody pointed out that this proclamation was likely to sabotage uptake of the new bivalent boosters. Months later, uptake of these boosters remains low.
We published a lot of terrific pieces that aren't named here, including powerful personal essays and meditations on the contradictions of media coverage in the era of climate crisis. As always, you can find more pieces at the Apocalypse Soon vertical on The New Republic's website.
---
Good News
The breakthrough in nuclear fusion technology announced by the Department of Energy on Tuesday is pretty cool. (Just don't expect it to save us from the urgent problem of energy transition to limit global warming. Putting this discovery to use will probably take a few decades, and we need to transition off fossil fuels before that.)
Bad News
Solar installations have slowed, despite the incentives in the Inflation Reduction Act.
---
Stat of the Week
1 in 100
That's the proportion of heart disease deaths that a new study says can be tied to extreme temperatures. (Read the Axios write-up here.)
---
Elsewhere in the Ecosystem
Unearthing the Original Mediterranean Diet
This feature from Hakai Magazine is so cool. Journalist Paul Greenberg follows archaeologist Dimitra Mylona, who's taken to counting fish bones at ancient sites to show that, contrary to popular belief, ancient Mediterranean societies ate a lot of fish. Incidentally, this could also overturn current assumptions about the Mediterranean naturally being low in nutrients. "Because few rivers flow into the Mediterranean," Greenberg writes, "the sea is considered nutrient-starved and described as containing little phytoplanktonic life—oligotrophic in scientific parlance." But now not just archaeologists but marine biologists are reconsidering that.
"I don't accept this idea that the Mediterranean is a poor sea," [marine biologist Daniel] Pauly tells me. "This is what people always say—few rivers going into the sea to deliver the nutrients. But we know from Roman records that there was probably a significant population of gray whales in the sea. That these whales brought in nutrients from the wider Atlantic, and through their feces fertilized the sea," Pauly says. What happened to these whales? "The Romans likely killed them all. Everywhere you look, we have evidence of a more abundant sea." Sharks are not abundant in the Med, but that's today. "We just did an analysis of film taken by the Austrian cinematographer Hans Hass in 1942. There are sharks everywhere."
Read Paul Greenberg's piece at Hakai Magazine.
---
This article first appeared in Apocalypse Soon, a weekly TNR newsletter authored by deputy editor Heather Souvaine Horn. Sign up here.
Latest From Apocalypse Soon
In a celebrity-crusted ceremony in Boston on last week, start-up Notpla received one of the coveted $1.2 million awards from Prince William's Earthshot prize for developing a biodegradable plastic alternative out of seaweed. "We're hoping to make single-use plastic a thing of the past," one of the founders said in a video introduced by David Beckham. Notpla's small team cheered wildly from London as the award was announced, and the audience was treated to a video about Notpla's remarkable discovery. "You guys have gone from kitchen experiments to a potentially world-changing solution," BBC Radio host Clara Amfo said.
Meanwhile in Punta del Este, Uruguay, that same evening, the first meeting of the U.N.'s Intergovernmental Negotiating Committee, or INC, to develop a binding agreement to reduce plastic pollution ended in failure. More than 40 countries of a so-called High Ambition Coalition—including European Union member states, Uruguay, Burkina Faso, the Republic of Korea, and others—had pressed for instituting mandatory global restrictions on plastics production. The United States, along with a few other top plastic- and petrochemical-producing countries, opposed this, suggesting instead that efforts be purely voluntary and country by country.
The parallels between plastics and fossil fuels, and between the INC failures in Uruguay and those of the U.N. climate talks at COP27 in Egypt, are grotesquely clear at this point. Plastics, as TNR staff writer Kate Aronoff reminded readers back in 2020, are petroleum-based products that the fossil fuel industry has strategically promoted to insulate itself from oil market crises. In fact, increasing plastics production, rather than decreasing it, is one way the industry has plotted to stay profitable as renewable energy gets cheaper and governments around the world start to do something about global warming, which the industry has knowingly been fueling for decades.
Given that the planet is observably drowning in trash, convincing governments to support increased plastics production requires lobbying. Just as fossil fuel lobbyists attended COP27—a conference ostensibly geared at emissions reductions—in staggering numbers, so did the INC meeting in Uruguay include representatives from the plastics industry who talked a lot about how great and essential plastics are.
The tough truth about fossil fuels and plastics—despite the Earthshot prize's glossy, glamorous, and upbeat tone—is that neither one is likely to be rendered obsolete by a brilliant new invention. Notpla is not the only start-up to come up with a biodegradable alternative to plastic products. "Corn plastic" has been around for decades and has recently become cheap enough that even Walmart is starting to use it.
Several reports this week underlined how new technology and market forces alone won't solve existential crises. Solar is set to overtake coal in energy generation within five years, the International Energy Agency announced this week. Renewables will be the largest source of electrical power by 2025. These would be stunning successes. And they still won't be enough to limit global warming to 1.5 degrees Celsius (2.7 degrees Fahrenheit). Even if wind and solar stay on track to produce a 57 percent decline in power-sector emissions by 2050, a report from Bloomberg New Energy Finance calculated, we'd still reach 2.6 degrees Celsius of warming—triggering cataclysmic consequences.
None of this is to suggest that new, more sustainable products aren't good news. But with both fossil fuels and plastics, production simply needs to be curtailed. Otherwise these industries will do everything in their power to ensure new technologies add to the existing supply of dirty energy or plastic packaging, rather than replacing petroleum's role.
The U.S. government is still blocking international progress on this. Changing that will take work on a lot of different fronts. But in the meantime, banning industry representatives from these conferences wouldn't be a bad place to start.
---
Good News
The EU on Tuesday settled on a new law forbidding the import of goods linked to deforestation.
Bad News
Countries are badly underestimating the amount of methane emitted by "agricultural ponds" filled with manure and fertilizer runoff.
---
Stat of the Week
66%
A survey of people living in coastal counties in the United States found surprisingly high support for offshore wind—a sign that Nimby stances on this issue might be waning.
---
Elsewhere in the Ecosystem
The Texas Group Waging a National Crusade Against Climate Action
Don't miss this profile of the Texas Public Policy Foundation, a nonprofit dedicated to halting climate policy. The TPPF has had its hand in a stunning number of pies over the past few years, from blocking a wind project off Martha's Vineyard (hiding behind the fishing industry, of course) to blaming Biden for high gas prices; from spreading lies about the Texas blackouts to airing promotional videos for a power generating station credibly accused of poisoning the surrounding countryside. Naturally, having a lot of money helps with these projects:
As the organization's profile grew, donations ballooned from $4.7 million in 2010 to $25.6 million in 2021, the most recent year for which records are available. That allowed the group to expand its mandate far beyond the Lone Star state.
The foundation said much of its funding comes from individuals. Because it is a nonprofit, the Texas Public Policy Foundation is not required to disclose its donors. But publicly available tax filings show that the group has received money from fossil fuel companies including the coal giant Peabody Energy, Exxon Mobil and Chevron.
Read David Gelles's piece at The New York Times.
This article first appeared in Apocalypse Soon, a weekly TNR newsletter authored by deputy editor Heather Souvaine Horn. Sign up here.
Latest From Apocalypse Soon
If fall is the season of agricultural cosplaying—apple picking, pumpkin carving, frantically posing in textiles developed before the advent of central heating—then Thanksgiving is the event toward which all the practice of September and October builds. Thanksgiving is many things, after all, but its aesthetic markers scream "harvest festival," from the table settings to the dessert options. While the United States ditched seasonal eating somewhere around the middle of the twentieth century with the advent of refrigerated transport, seasonality comes roaring back each November in the apple, pecan, pumpkin, and cranberry pies.
It's hard to know how to feel about this ritualistic reminder of the farming year. Some might argue that any reconnection between postindustrial man and the environment is good. But the reality, of course, is that Americans are pretty well checked out of modern agricultural practices, whether or not a decorative gourd adorns their holiday table. While some of the 88 percent who reportedly eat turkey on Thanksgiving may be dimly aware they're commemorating the consumption of a bird European colonizers quickly extirpated via hunting and deforestation, fewer probably comprehend the dystopian dynamics of the modern turkey industry. Cute autumnal media features like The New York Times' recent photo-essay on wild turkey mating rituals are unlikely to enlighten them. Zero wild turkey "wingmen," regrettably, are involved in breeding the birds that wind up on most tables, which overwhelmingly hail from a single breed of unnervingly lopsided turkeys bearing little resemblance to their wild cousins.
In addition to the grisly realities of poultry production in general, turkey breeding also relies on artificial insemination, a technology considerably grimmer in the execution than you might imagine from the clinical terminology. These concentrated poultry operations pose a serious threat of water pollution—often to already marginalized communities where the farms are located. They're increasingly suspected to be a risk factor in emerging (and antibiotic-resistant) diseases. They're kept afloat by cheap, subsidized, mass-produced American grain, which comes with its own host of environmental and equity problems. And then, of course, almost all meat is on the emissions-heavy side of the spectrum, as compared to plant foods.
That last bit is darkly ironic, given that climate change is already threatening the plant portion of the Thanksgiving plate. Erratic temperature patterns make it hard to grow cranberries—with sunscald damaging crops and leading to fruit rot and unusually early blossoms getting killed off by frost. Global warming is turbocharging fire blight, the scourge of apple orchards, pushing the fungal disease further and further north. Pumpkin harvests suffer with global warming's torrential rains—as happened in 2015.
This is a depressing list of problems. But for what it's worth, I don't think the answer is to give up on Thanksgiving. Rather, as TNR columnist Liza Featherstone suggested last year, it may be time for Americans to deepen their engagement with the holiday. There's a radical strain of Thanksgiving celebration that could still be reclaimed—and even serve as an antidote to overconsumption. "Gratitude can feel like a reprieve from all the tiresome aspiration of capitalism; an embrace of what we have," Liza wrote. "Giving thanks is a respite from the struggle to achieve more."
If you like your radicalism to be more action-oriented, finish your Thanksgiving meal by reading Gabriel Rosenberg and Jan Dutkiewicz's classic call to "Abolish the Department of Agriculture." Maybe the best way to celebrate the harvest is to save American farming, remaking it for a more sustainable and equitable future.
---

Good News
In a surprising turn of events, rich countries including the U.S. finally gave in and agreed to establish a fund to help poorer and more vulnerable countries deal with the fallout from climate change. Read Kate Aronoff's piece on the turnaround here.
Bad News
It's looking increasingly likely from the lack of emissions-reduction progress at the COP27 climate summit that the world will blow past the goal of limiting warming to 1.5 degrees Celsius (2.7 degrees Fahrenheit). This week at TNR, Stephen Lezak argues that giving up on 1.5 degrees is "a luxury only the rich can afford."
---
Elsewhere in the Ecosystem
Climate Change From A to Z
"Despair is unproductive. It is also a sin." Not all of the entries in Elizabeth Kolbert's alphabetical guide to climate change are as pithy as the letter Ds, but all transcend what you might otherwise suspect to be a cutesy gimmick. F stands for "Flight," an entry in which Kolbert takes the reader on a tour of the Alia, an electric plane. K stands for "Kilowatt," an entry that focuses on America's outsize per-capita energy consumption. Complete with great illustrations and data visualization, this centerpiece of the magazine's climate issue is the perfect item to curl up with in a quiet moment this holiday weekend—or discuss at the table. Check out this excerpt from N ("Narratives"):
"Narratives are socially constructed 'stories' that make sense of events," thereby lending "direction to human action." So observes a paper published recently in the journal Climatic Change by a team of European researchers. Climate-change narratives, the team notes, typically foreground "doom and gloom." … This approach, the researchers argue, can be counterproductive: "Narratives of fear can become self-fulfilling prophecies." If people believe that things will only get worse, they feel overwhelmed. If they feel overwhelmed, they're apt to throw up their hands, thus guaranteeing that things will only get worse. A diet of bad news leads to paralysis, which yields yet more bad news.

What's needed instead, the paper goes on, are narratives that "empower people to act." Such narratives tell a "positive and engaging story." They "articulate a vision of 'where we want to go'" and outline steps that could be taken to arrive at this metaphorical destination. Positive stories can also become self-fulfilling. People who believe in a brighter future are more likely to put in the effort required to achieve it. When they put in that effort, they make discoveries that hasten progress. Along the way, they build communities that make positive change possible.
Read Elizabeth Kolbert's article at The New Yorker.
This article first appeared in Apocalypse Soon, a weekly TNR newsletter authored by deputy editor Heather Souvaine Horn. Sign up here.
Latest From Apocalypse Soon
Germany is trying to save the Rhine. "Save," in this case, means keep the river navigable for cargo ships.
As recently reported by The New York Times in a detailed feature, climate change is increasingly threatening the Rhine's water levels. The same can be said of many other waterways across the globe, but the Rhine's periodic low-water events in particular seem to be getting more frequent and more severe. The economic effects could be dire: "Up to 80 percent of Germany's ship-bound cargo," the Times' Christopher Schuetze wrote, "[is] transported on the Rhine on [its] way to not only the south of the country, but also to parts of France, Switzerland and, over the Main-Danube Canal, Eastern Europe." The cost of low water has been substantial: In 2018, an estimated 12 billion euros were lost; this past summer that figure came to about 8 billion euros, largely due to disrupted coal shipments.
Naturally, engineers have been dispatched to find a way to make the waterway more drought-resistant. For students of history, though, there's a certain irony to this 180 million euro project to deepen the river at several crucial junctures: For hundreds of years before this, the primary threat presented by the Rhine was flooding. And the Rhine's reputation as a prime commercial waterway today is itself the product of an even more massive feat of engineering than today's climate-adaptation project. That feat, from nearly 200 years ago, also came in response to climate disaster.
As historian David Blackbourn wrote in his 2006 book, The Conquest of Nature, the river that inspired generations of German poets in the eighteenth and early nineteenth centuries was a fundamentally unpredictable waterway; the Rhine was not a single river but rather a maze of side-arms that became main channels (and vice versa) during seasonal floods, during which the river could also just carve itself an entirely new path through the countryside. This was tricky both for humans in boats—who had to keep changing which path they took—and humans in houses: People who wished to settle on the river chose their site carefully but couldn't always avoid catastrophe. "The first artificial cut in the river to divert water from a threatened site," Blackbourn noted, "dated back to 1391."
The so-called Little Ice Age made this worse. This mysterious cooling period hit Europe sometime around the beginning of the fourteenth century (depending on which interpretation of the data you favor) for reasons that scientists have attributed to volcanic eruptions, decreased solar radiation, or diseases killing off a lot of people (again, depending on which interpretation of the data you favor). What's not disputed is its effects. Summers in the second half of the eighteenth century were extremely wet in Central Europe, and on the Rhine, Blackbourn wrote, floods "arrived around once every three years between the 'great winter' of 1740 and the floods of 1786, then virtually every year from 1799 to 1808."
Unsurprisingly, this was deemed neither safe nor convenient—particularly for rapidly industrializing territories along the river that would have really loved the Rhine to serve as a liquid highway instead of a seasonal crisis. And so, in the nineteenth century, engineers and teams of laborers started systematically bypassing some of the river's bends to straighten its path, drain its swamps, and generally make the Rhine look the way many in the so-called "modern" world thought a river should look. "This was," Blackbourn wrote, "the largest civil engineering project that had ever been undertaken in Germany." From the decades of disruption, the Rhine region received a major economic boost (as well as a reduction in malaria—although whether that was due to Rhine engineering or other factors is open to debate). It lost some good fishing, in addition to the gold deposits that today register to most people as merely mythical—the stuff of Wagner's famous Rhinegold opera.
The engineering of the Rhine didn't begin with this nineteenth-century project, and it didn't end with it either. The most recent "major" Rhine engineering project, the Times noted, was in 1995. But much of the way the river looks today, as well as our expectations of its economic productivity, is a product of that nineteenth-century makeover.
In a sense, the effort to "save" the Rhine today is just an extension of this complex history of human intervention—something that's mentioned specifically in Unesco's entry on the Upper Middle Rhine Valley on why it qualifies as a World Heritage site. But today's Rhine crisis also represents a bleak reversal of the eighteenth-century conditions that prompted the first major intervention. The coal that the reengineered Rhine helped transport, when burned, created some of the emissions that have since heated the world to its present point, spawning the conditions for today's persistent droughts. It would be more ironic still if today's engineers successfully drought-harden the river—much as their earlier counterparts sought to flood-harden it—only to see those coal shipments continue.
---
Good News
The United States and China have restarted climate talks—although, as noted in The New York Times' writeup of the news, there's reason to believe negotiations could continue to be bumpy.
Bad News
Somehow, this year's U.N. climate talks (known as COP27) involve even more fossil fuel lobbyists than last year's.
---
Stat of the Week
That's the percentage of the nation that suffered a weather disaster between 2011 and 2021, according to a new report.
---
Elsewhere in the Ecosystem
This Is No Time for Apathy or Complacency
An editorial backed by more than 30 news organizations around the world, coordinated by The Guardian, called on Tuesday for developing nations to be "given enough cash to address the dangerous conditions they did little to create—especially as a global recession looms." Rich countries, in other words, who bear most of the historical blame for climate change, should finally meet their 2020 pledge to provide $100 billion a year to finance poorer countries' adaptation to climate change.
As a bare minimum, a windfall tax on the combined profits of the largest oil and gas companies—estimated at almost $100bn in the first three months of the year—needs to be enacted. The United Nations was right to call for the cash to be used to support the most vulnerable. But such a levy would only be the start. Poor nations also carry debts that make it impossible to recover after climate-related disasters or protect themselves from future ones. Creditors should be generous in writing off loans for those on the frontline of the climate emergency.

These measures need not wait for coordinated international action. Countries could implement them on regional or national levels. A nation's cumulative emissions must be the basis of its responsibility to act. While private finance can help, the onus is on big historical emitters to stump up the money.
Read this editorial at The Guardian.
This article first appeared in Apocalypse Soon, a weekly TNR newsletter authored by deputy editor Heather Souvaine Horn. Sign up here.
Latest From Apocalypse Soon
We've long been told that gas stoves are simply better than their electric counterparts: prettier to look at and easier to control. Anyone who aspired to "elevated" cooking in their home must have one. But now we know they excel at something else: putting our lives in danger.
Last week, The New York Times reported a new study strongly suggesting that gas stoves may be poisoning people in their homes. This was not a surprise to those of us who've been following recent research on gas risks. For over a decade now, there's been a steady stream of well-reported articles indicating not just that the alleged mystique of gas stoves was deliberately propagated by the fossil fuel industry but also that gas stoves, far from being the ultimate symbol of comfortable home life, are in fact associated with increased risk of adverse health outcomes, including childhood asthma. This early research focused mostly on nitrogen dioxide, or NO2, which is released by gas stoves. But recently, researchers have started to pay attention instead to benzene, a chemical frequently found in gas samples and which is recognized officially by the Occupational Safety and Health Administration as a known carcinogen.
In the study reported last week, researchers sampled unburned gas from 159 California homes and found each of the samples contained chemicals recognized as hazardous by the Environmental Protection Agency, including benzene. The fact that the amounts were low should not reassure people, this report made clear. "There really is no safe threshold," because benzene accumulates in the body over time, pediatrician Philip J. Landrigan told New York Times reporter Elena Shao. And the findings also suggested, according to air pollution scientist Kelsey Bilsback, that "simply opening the windows or turning on a range hood while the stove is on" doesn't solve the problem.
What are we to do with this indicator that gas stoves may be poisoning us? Very few people can afford to replace their stove at the drop of a hat, even if they're in a position to do so; renters have almost no control over the appliances in their homes. I've started using the exhaust hood whenever cooking, in addition to parking a portable air filter in the kitchen and opening the windows when making dinner. But given that winter is coming and other research indicates that gas stoves leak even when they're turned off, that's not a particularly practical long-term plan. It's clear that the health risks of gas stoves—much like their planet-warming effects—aren't something that individuals can mitigate with good personal choices. The problem is the gas itself.
That, in turn, raises the question of what level of responsibility gas companies bear for introducing these expensive, hard-to-replace, toxic products into people's lives. At what point, for example, do gas companies start to resemble Big Tobacco, marketing and selling a product known to harm human health?
"Once I read[the[theNew York Times article]and thought about it," said John Banzhaf, a George Washington University law professor famous for his work against cigarette companies and establishing nonsmokers' rights, "I saw a lot of similarities.… Here you've got the so-called natural gas people pushing natural gas at a time when there's increasing evidence—although still in its early stages, I guess—that it's really dangerous."
Changing attitudes, let alone proving liability in a court of law, could be very hard, Banzhaf told me by phone. "Tobacco smoke is in many ways like natural gas; it's made up of a number of different chemical elements," he said. "I think that people may have a real problem trying to accept the idea that small concentrations of leaking natural gas, particularly benzene, might cause health problems, the same way that people had real difficulty believing that amounts of drifting tobacco smoke could cause health problems. It is very difficult to come up with a study which would show it."
Establishing liability for prior sales of gas ranges might be impossible, agreed Richard Daynard, a law professor at Northeastern University who has worked for decades to establish the tobacco industry's liability for death and disease caused by its products. Until a scientific consensus emerges, companies can't necessarily be held responsible for not warning the public about something. (There is now a lot of evidence, however, that the fossil fuel industry knew its products could be causing climate change long before the public did, and hid it—an interesting point of comparison.) But now it looks like there is an emerging consensus. "So going forward," Daynard added by email, "I do think gas stoves might meet the criteria for product liability: an unreasonably dangerous product for which a safer alternative (electric stoves) exists. There may also now be an obligation of gas stove manufacturers to warn consumers of the risks described in the article, both on the stoves themselves and in their promotional materials."

Banzhaf also pointed to a segment of the population for public health advocates and those concerned about gas stoves to focus on: those who may have heightened sensitivity to this air pollution, much as those with asthma could quickly be shown to be harmed by secondhand smoke. "To put a good spin on it," he said, "the long experience we've now had with tobacco smoke pollution, showing that it creates a risk even for people in nonsmoking sections, might make it easier for the people who are concerned about natural gas to convince people that even the small amounts of benzene which are drifting out could be having some kind of effect."
There are a lot of different steps that could be taken at this point, Banzhaf added. "You could have government warnings, which is what we did with smoking. They weren't terribly effective, but you could have PSAs, as we call them." Government policies could require the company selling the device to warn consumers, although package warnings also aren't very effective, he added, "because by the time you've bought it you're not going to send it back 'cause you saw this little note." The "better option," he said "is to require they do it during their advertising and promotion. This is what we do with smoking," although it also can lead to First Amendment challenges in court. Tax incentives for replacing gas stoves with electric are another option.
"The final step of course is to ban new ones. You almost certainly can't do that retroactively, but you can say, 'As of a certain date, you can't buy these things,'" he said. Some cities are now doing this, banning new gas hookups starting in a particular year. And while it can be very hard to force people to replace products, municipal governments could at least start requiring landlords to put warning signs on the gas stoves they install in their units for renters' use.
Those signs might be cold comfort to people forced to live with the appliances. But if there's any message from the accumulating research on the dangers of gas stoves—and we haven't even covered the climate damages here—it's that no one should be fooled, going forward, into thinking gas stoves are some kind of lifestyle promotion. Government action to spread this information far and wide and counter industry messaging ought to be considered the bare minimum at this point. And it's easy.
"They might be reluctant to ban gas ranges; might be somewhat reluctant to charge a higher tax for putting one in," Banzhaf said. "But to simply say, 'We will prepare the sign, and we will require every landlord to come down and pick one up and put it on every range in the building'? That's not a big burden."
---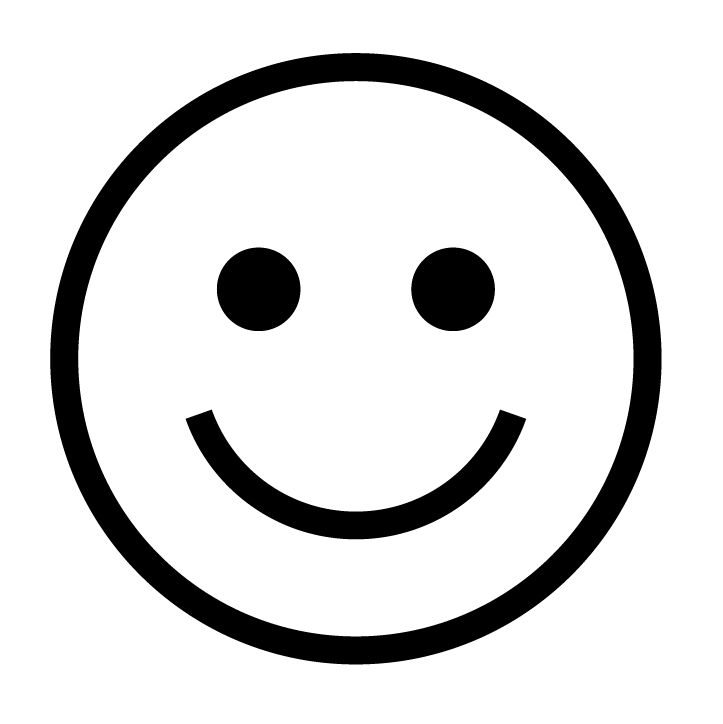 Good News
People who have cut meat consumption for climate reasons (which does happen!), but miss cheesesteaks, may be cheered to hear that Beyond Meat debuted its new plant-based steak tips this week.
Bad News
Deforestation slowed last year, but not enough, according to a new report. (Highly relevant for global deforestation going forward: the results of the Brazilian presidential runoff on Sunday.)
---
Stat of the Week
That's the (minuscule) proportion of plastic waste from U.S. households that was actually recycled, according to a new Greenpeace report.
---
Elsewhere in the Ecosystem
Climate Pledges Are Falling Short, and a Chaotic Future Looks More Like Reality
It's not an uplifting read, but it's an essential one. The New York Times' front-page story on Wednesday emphasizes how far behind we are on emissions reductions, only a few weeks ahead of the U.N. climate talks in Egypt. This is dire stuff, and it makes clear that while the climate policies passed this year were a good start, they're nowhere near enough.
Just 26 of 193 countries that agreed last year to step up their climate actions have followed through with more ambitious plans. The world's top two polluters, China and the United States, have taken some action but have not pledged more this year, and climate negotiations between the two have been frozen for months.

Without drastic reductions in greenhouse gas emissions, the report said, the planet is on track to warm by an average of 2.1 to 2.9 degrees Celsius, compared with preindustrial levels, by 2100.

That's far higher than the goal of 1.5 degrees Celsius (2.7 degrees Fahrenheit) set by the landmark Paris agreement in 2015, and it crosses the threshold beyond which scientists say the likelihood of catastrophic climate impacts significantly increases.
Read Max Bearak's article at The New York Times.
This article first appeared in Apocalypse Soon, a weekly TNR newsletter authored by deputy editor Heather Souvaine Horn. Sign up here.
Latest From Apocalypse Soon
An estimated 1.4 million people have been displaced by recent flooding in Nigeria. Wrap your mind around that number for a second. For comparison: In the United States, in 2005, an estimated 1.5 million people in Gulf states evacuated ahead of Hurricane Katrina—considered the largest climate displacement event since the Dust Bowl—but many of those were able to return home after a few days, leaving about 600,000 displaced a month later. That was a monumental disaster. Yet Nigeria's flooding may exceed those displacement numbers—and the story has barely broken through in the U.S. media.
The floods are affecting 27 of 36 states in Nigeria. (Can you even imagine if 75 percent of U.S. states were flooded at the same time?) Over 600 people have died so far, and "for some states," Ruth Maclean reports for The New York Times this week, "more than a month of floods is likely still to come." U.N. officials have confirmed the role of climate change in exacerbating the floods.
Perhaps the most horrifying thing about these floods is that Nigeria isn't even considered one of the countries most vulnerable to climate change. TNR's Kate Aronoff wrote about these countries in a piece published Wednesday. The group known as the V20 (for "Vulnerable 20 Group," although it now includes 58 nations) recently floated the idea of halting payments on their sovereign debt, in part because servicing those debts is now keeping them from building up funds to prepare for and respond to climate disasters. That's a measure born out of desperation, Kate writes.
"They're all concerned about being the next Pakistan," Kevin Gallagher, director of the Global Development Policy Center, told Kate. Flooding in Pakistan since June has killed more than 1,700 people. The damage is now projected to cost $40 billion, according to new estimates released this morning. That's in addition to an "already crushing $100 billion external debt burden. Pakistan's foreign exchange reserves stand at just $8.3 billion," Kate noted.
Disturbingly, Kate reports, "more than 35 percent of V20 sovereign debt is owed to private creditors"—for-profit financial institutions like Blackrock or Vanguard. That means investors are actually making money on payments that are hindering poorer nations from being ready for the next deadly flood or drought or storm.
Think about this in the lead-up to U.N. climate talks in early November. In prior talks, rich nations like the U.S.—which bear a disproportionate amount of responsibility for global warming—have dragged their feet on substantial debt-relief measures, let alone funding for climate loss and damage.
The worst may be yet to come in Nigeria. As The New York Times reports about Pakistan, grieving families are unable to bury their dead loved ones: The cemeteries are underwater.
---
Good News
While Biden's plan for a national Civilian Climate Corps hasn't come to fruition, The Washington Post has a nice rundown of all the states that have decided to launch state-level efforts in the absence of federal action, from California's early initiative reducing food waste (Never forget: Food waste represents 8 to 10 percent of global greenhouse gas emissions!) to Michigan's announcement last month that it's procured $1.3 million in federal funding for the state's climate-focused iteration of AmeriCorps.
Bad News
The Mississippi River hit record-low levels on Monday, due to an ongoing drought. The drought is already wreaking havoc with shipments up and down the river, and if conditions worsen or persist—as they are expected to—the supply chain chaos will grow.
---
Stat of the Week
That's the stunning figure that led the Alaska Department of Fish and Game to cancel snow crab season for the first time ever last week. Climate change is widely suspected to be contributing to the precipitous decline, as the crabs are very sensitive to water temperatures. (For further reading, don't miss Audrey Gray's 2019 report on how global warming is devastating New England's fisheries.)
---
Elsewhere in the Ecosystem
Care About the Outdoors? You Need to Vote in the Midterms.
Many people right now are disenchanted with politics, Heather Hansman acknowledges. But "here's the thing," she writes: "If you care about the outdoors, not voting is a recipe for ever more frustration and disappointment." And don't forget the state board elections and ballot initiatives!
Know what's even more snoozy than the word "midterm"? The phrase "state utility commission." But the officials on those public utility commissions regulate electric, gas, telecommunications, water, and wastewater utilities. They have incredible power over how we generate energy and what kinds of energy we use, because they're in charge of siting and permitting new facilities. Depending on the state, these individuals are either appointed by the governor (see above re: importance) or elected. This year, there are big state board elections in Montana, Arizona, and Georgia. [Craig] Auster [vice president of political affairs at the League of Conservation Voters] says that the makeup of those boards will be key for whether or not we create a clean energy future.

Auster also suggests keep[ing] an eye on the elections for the railroad commission in Texas, which oversees the state's massive oil and gas industry, and the land commissioner in New Mexico.
Read Heather Hansman's article on Outside.
This article first appeared in Apocalypse Soon, a weekly TNR newsletter authored by deputy editor Heather Souvaine Horn. Sign up here.
Latest From Apocalypse Soon