Nelly Korda and her sportsmanship are not only exquisite but also incomparable. While some account for it as a learned experience, others point it out as something she inherited from her parents, who were professional tennis players. Another major reason for her success is probably because she was surrounded by sportspersons growing up.
ADVERTISEMENT
Article continues below this ad
Not just Nelly, her siblings Jessica Korda and Sebastian Korda are also major names in the sporting world. Her brother, Sebastian Korda, once talked about how sister Nelly inspires him to be better every day.
Nelly Korda: a role model for her brother
ADVERTISEMENT
Article continues below this ad
Nelly serves to be an inspiration not just for thousands of her fans but also for her younger brother, Sebastian Korda. The Korda family has a long history of establishing themselves in the world of sports.
Nelly's parents are celebrated tennis players and her younger brother, Sebastian Korda, decided to follow their path. Whereas, the Korda sisters chose the road not taken by anyone in their family before and went ahead with golf. Nelly Korda has topped the World ranking charts for a long time now. She is one of the top names in the world of women's golf. Her list of achievements is persistently growing as she gets better each day of her professional career. She recently won her first Major at Atlanta in 2021.
DIVE DEEPER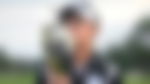 In a press conference post a win at the 2021 Wimbledon Championships, Sebastian Korda talked about how Nelly is his role model.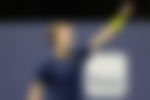 He said, "Seeing Nelly achieve what she achieved, and how emotional she was, and how much hard work and passion she puts into it every single day, it's super inspiring. Hopefully, I can keep playing some good tennis and stay a little longer here", according to the NY Times.
As a matter of fact, Sebastian has continued to ace the game of tennis. He recorded his first win at the Australian Open last year in January. Thus adding yet another star to the Korda family.
The special relationship between the Korda sisters
The Korda duo is a power duo in the world of golf. The sisters share an impeccable bond and stand in full support of one another in both times of despair and glee.
ADVERTISEMENT
Article continues below this ad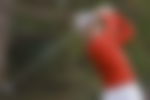 They are each other's power dials and have been there for one another through thick and thin. Time and again, both Nelly and sister Jessica have mentioned how having each other has helped them, especially during the infamous pre game blues.
The bond between all Korda siblings is one of love, support, and admiration. Their history of playing sports just adds to their level of understanding. In turn, adding to the collective power of this dynamic family.
ADVERTISEMENT
Article continues below this ad
What do you think about the relationship between the Korda siblings? Let us know in the comments section below.
Watch This Story: Nelly Korda Got Candid and Reminisced Her First Kiss in a 2020 Interview