Quite a lot of NASCAR drivers want to run in the Indy500, and Kyle Larson is no exception. Although he's no stranger to running in plenty of racing series' outside of NASCAR, Indy is a milestone for most American drivers.
ADVERTISEMENT
Article continues below this ad
But he seems to have his plans in mind, as he revealed what Rick Hendrick and Jeff Gordon said.
ADVERTISEMENT
Article continues below this ad
Hendrick Motorsports legend, Jimmie Johnson, has already enjoyed his run in the IndyCar series. And Larson's fellow first-name-sharing driver, Kyle Busch, has also been vocal about his willingness to run in the series which was hindered by his previous owner's reluctance. Seems like Larson wants his turn too.
They featured the 2021 Cup Series Champion on a recent episode of Shifting Gears, where they talked about his take on the Indy500. The interviewer also asked whether he has talked to his owner, which he has! And their response was very different from Busch's experience with Joe Gibbs, as Larson revealed Mr. H and Jeff Gordon gave "me the blessing to do it".
However, the HMS prodigy has some other thoughts in his head as he confessed, "I just don't know if it's going to work out this coming year. I think this is stuff that you have to work toward well in advance. And, you know, May will come fast, and I don't want to just drive in Indy500."
DIVE DEEPER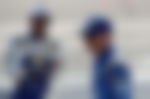 He added, "I  want to be prepared, be ready for it and feel like I can go start and feel confident that I can go win the Indy 500. So I want to be prepared and do as much testing and practicing as I can. So I don't know if it'll happen this year. And honestly, I kind of would like to delay it to 2024. If it did happen."
Will Kyle Larson actually run the Indy500?
ADVERTISEMENT
Article continues below this ad
Larson has clearly stated his intentions of running the Indianapolis 500, but will he actually do it? Turns out, he's already on the list for drivers that have a good possibility of scoring a ride this year. Because there's an IndyCar owner looking for drivers to steer his car at Indianapolis.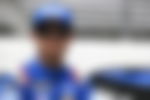 IndyCar team owner Dennis Reinbold of Dreyer & Reinbold Racing confirmed that he's looking at Jimmie Johnson, Kyle Busch, and Kyle Larson to drive his car at the 2023 Indy500. The Chevrolet team is looking to give a one-off opportunity to a top NASCAR contenter to run in the great American Race, as Forbes reported.
ADVERTISEMENT
Article continues below this ad
WATCH THIS STORY: "Mid Talent" Kyle Larson Called Out for Double Standards as "Embarrassing" Darlington Move Resurfaces
So, do you think they will pick Kyle Larson? Or maybe it'll be someone else? Let us know your predictions in the comments.